HEXIS TRAINING.

HEXIS TRAINING has set up a network of approved installers to offer its customers a high-performance and responsive service. .
It is for you and the end customer, the guarantee of successful work according to professional requirements and in accordance with a clearly defined ethics, thus establishing a chain of trust between HEXIS, you and the end customer.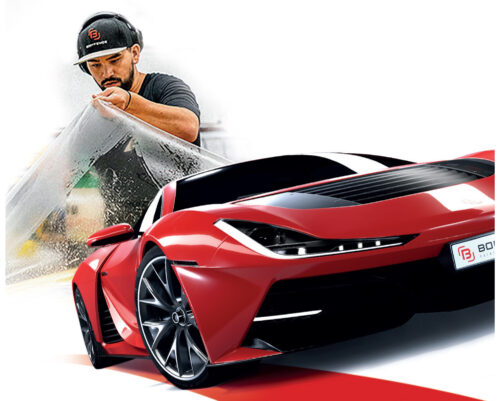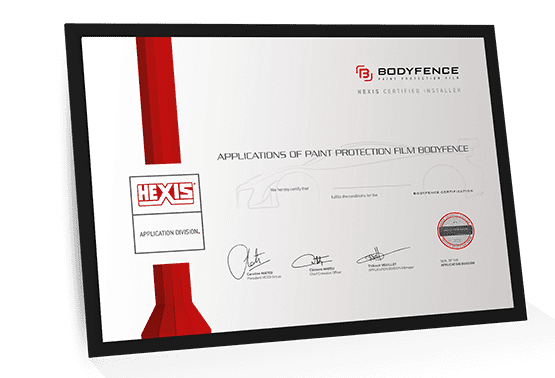 GET YOUR CERTIFICATION
To integrate the HEXIS network certified installers, the participant will be evaluated on his technicals skills and knowns. Advantages of the certifications: referencing on our website communication tools reserved for the network, discounts on the material and accessories, …
For further details, please check our dedicated website : www.hexis-training.com. You'll find all the steps for the BODYFENCE certification. Just follow them and submit your application.
HEXIS DESIGN – A versatile software containing pre-cut patterns for vehicle application.
HEXIS DESIGN provides one of the most complete software solutions to create paint & lights protection film kits as well as solar film kits. You can both cut or create your own precuts and use a great number of available precuts.
HEXIS DESIGN offers an extensive vehicle database which has been developed to keep pace with the needs of paint protection and solar films markets.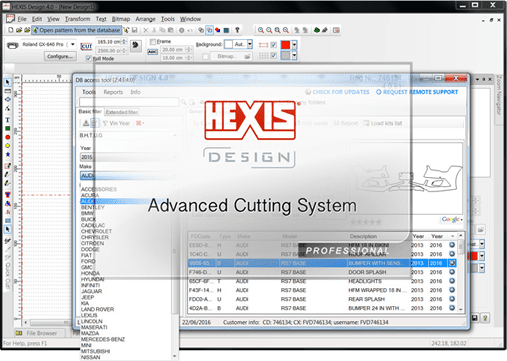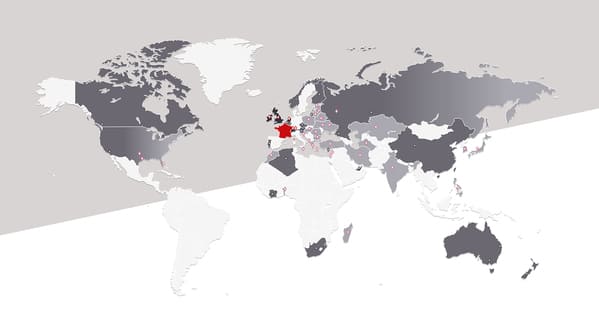 BODYFENCE Network / Distribution

hrough diversification and the high added value of technical films, BODYFENCE has taken up the challenge of globalisation and today exports half of its production all around the world thanks to its 7 subsidiaries (FRANCE, GERMANY, SPAIN, ITALY, SWEDEN, FWI, AUSTRALIA) and its distributors : 50 distributors supply 85 other countries around the world.